Nikoi is a 15-hectare private island 8km off the east coast of Bintan, Indonesia. Located less than 85km from Singapore, travel time from Tanah Merah ferry terminal is approximately two and a half hours. 
Long regarded as one of the most stunning islands on this relatively unspoilt coast, Nikoi is fortunate to have remained in pristine condition. It is ringed with white sandy beaches and coral reefs of spectacular colour and diversity, whilst the coastline is studded with magnificent white granite boulders that seem to defy gravity. The island also boasts a rainforest where colossal trees, including native Banyans, provide a sanctuary to a diverse population of local birds.
Our history
Nikoi is a private island owned by a small group of friends who have lived in Asia for most of their working lives and share a passion for the outdoors, nature, food and wine.
The inspiration to develop Nikoi came through disenchantment with the standard of holiday accommodation on offer within easy reach of Singapore. It was either flea-ridden shacks or opulently garish five-star hotels; cultural sensitivity, vernacular design and simple luxuries were seemingly unheard of. With that in mind, the concept of Nikoi was born and the island quickly became a popular destination for Singapore residents and visitors from further afield. Many of these guests are regular returnees, making it their preferred escape from busy city life. As a result, Nikoi is often heavily booked months in advance.
The design of the buildings masterfully blends local materials and impressive pieces of driftwood with a vernacular design to create dwellings that are gracefully intertwined with the natural environment. The unique design of the vaulted roof acts like a chimney stack drawing up the hot air and keeping the houses cool, thus avoiding the need for air-conditioning. The accommodation, swimming pool and various bars have been designed around the natural canvas of the island, resulting in structures that have a real sense of belonging.

Awards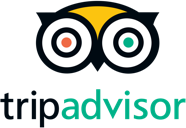 2017
Tripadvisor Travellers Choice Award

2016
HICAP – Sustainability Communities Award
2015
Green Hotelier –
Winner Asia Pacific