An important aspect of Nikoi's approach to responsible tourism has been to ensure that we not only help to protect the environment but where possible to restore it.
From the outset, building and operating Nikoi along strict sustainable principles has been at the forefront of development plans for the island. Not only was Nikoi built with local materials, labour and services but it is also operated with them. Significantly, through time many important new trades and skills have thus been transferred to Nikoi's contractors and staff.
The owners have been instrumental in helping establish and fund two local foundations that are working on the most pressing environmental issues.  One of those foundations is working on helping to protect a Marine Protected Area of approx 120,000ha.  The other is working on removing plastic from the coastal areas and creating interventions to reduce the amount of plastic entering the sea from the local communities.  Our staff have been instrumental in helping establish and support these efforts.
Read our 4Cs Impact Statement, vetted by the Long Run, to learn more about out how your stay on Nikoi has a positive impact on the local environment and community.
Construction
One of the truly unique aspects of Nikoi is the use of driftwood in the building of the accommodation, bars and dining areas. It involved a huge effort over several years to recover these logs from beaches on surrounding islands. Some pieces such as the 9m long timber used to make our dining room tables are truly magnificent.
Another unique feature of the design is the fact that the rooms are naturally ventilated, negating any need for artificial air conditioning. With the master bedrooms raised 3m off the ground and a vaulted ceiling, the natural horizontal and vertical ventilation helps maintain the rooms at a comfortable temperature. Meanwhile, fans incorporated inside the mosquito nets keep guests cool at night.
Throughout construction and operation there has been minimal use of cement, plastic, paint, glass and other man made materials. Solar hot water systems provide hot water and LED lighting is in use throughout.
All of the furniture and the carpentry you will see on Nikoi has been made on site and some of it from the driftwood we have collected. Wherever practical we leave the wood unfinished or finished with natural oils and waxes. You will therefore find very few painted or varnished surfaces.
Food sustainability
What we can't grow on our farm, we source as much as possible from local markets and small traders. This means Nikoi is able to obtain the freshest ingredients which whilst they might not be certified, are of known provenance and produced with organic methods. We employ a full-time Sustainability Manager to help implement our policies.
External consultants were engaged to advise on how to minimise and where necessary help protect and restore the environment. Those same consultants continue to carry out surveys on the island and help us protect the local flora and fauna.
We educate guests through the Nikoi website, Facebook page, room literature, tours of our back of house and nature walks around the island. The process of educating local communities about the environment is one of the roles of the Foundation, our Marine Conservation Officer and our Sustainability Officer.
For more information, you can download our Responsible Tourism Policy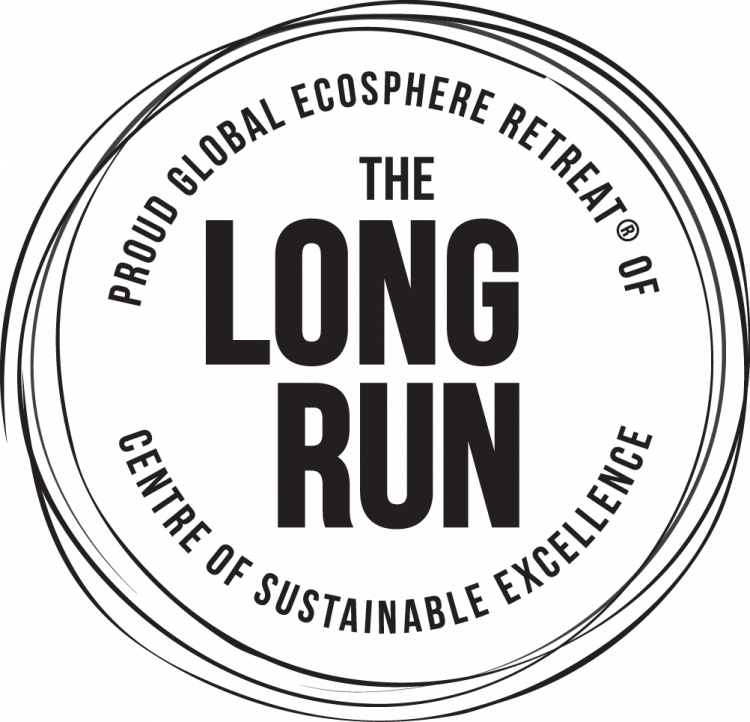 Nikoi is a Long Run Alliance Global Ecosphere Retreat (GER)® member.  This means that we directly manage or significantly influence the management of a natural area of conservation value with defined geographical boundaries, have signed The Long Run Charter and are committed to achieving sustainability through a holistic balance of the 4Cs: conservation, community, culture and commerce.  For more information on The Long Run please visit their website.
Being part of the Long Run Initiative we apply The Long Run approach to life of acting today for a better tomorrow. In 2022 we become a Global Ecosphere Retreat® certified Long Run Destination and are actively demonstrating innovative approaches to sustainable business and providing practical examples of sustainability in action.

If you are interested in finding out more about our programs or would like to help out then please do get in touch with us by emailing [email protected].