Children of all ages have a great time on Nikoi although the range of activities and the general layout of Nikoi makes it better suited for children over the age of 4. Nikoi captures children's imagination – there are Tarzan ropes to swing on, natural rock slides, reefs to explore, tree houses to hide in, boulders to clamber over, and pirates treasure to search for. Our kids club has a dedicated team of staff and there is a daily list of varied activities, which kids are free to join as and when they like. There is no charge for the kids club.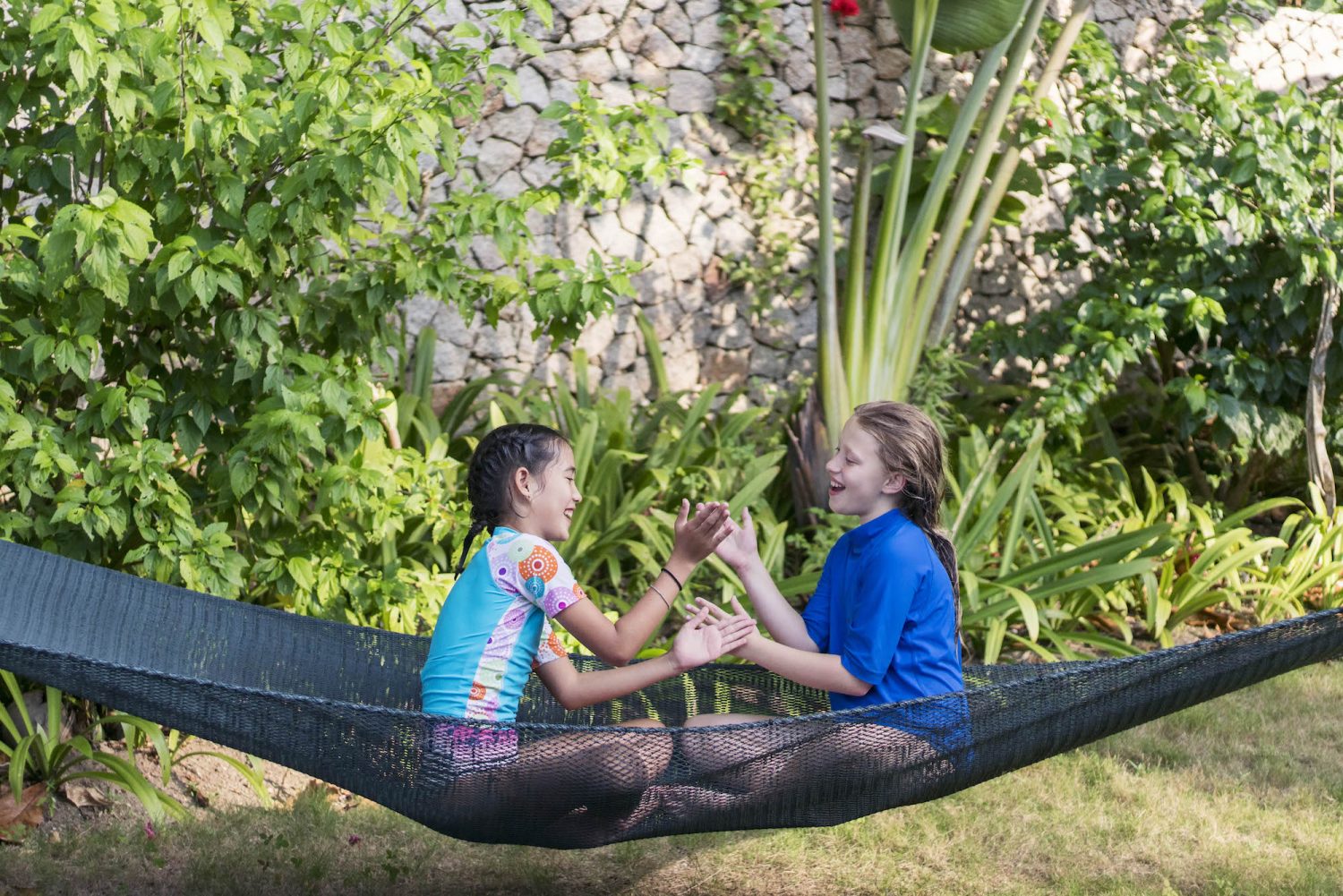 Making new friends on the island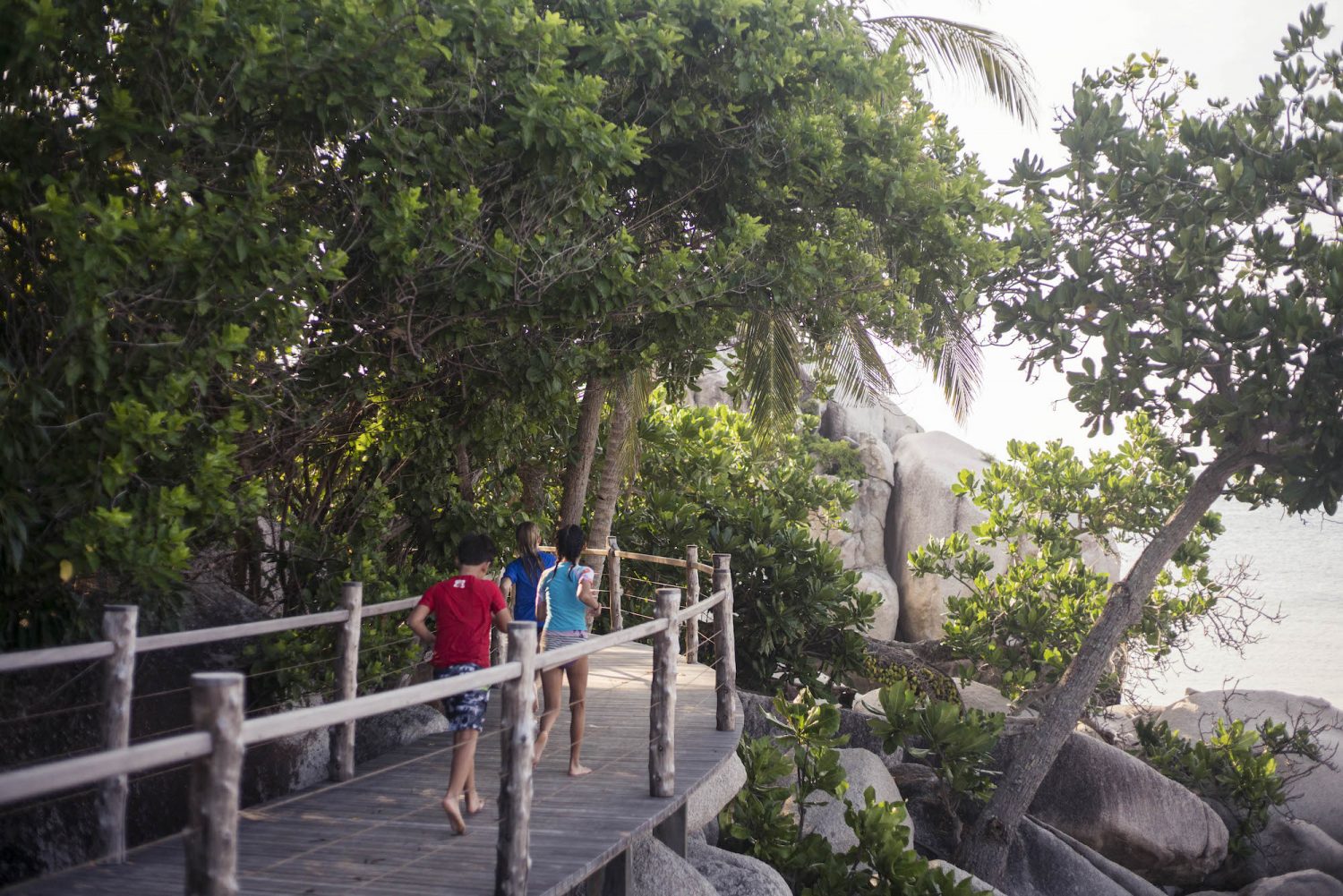 Exploring the island together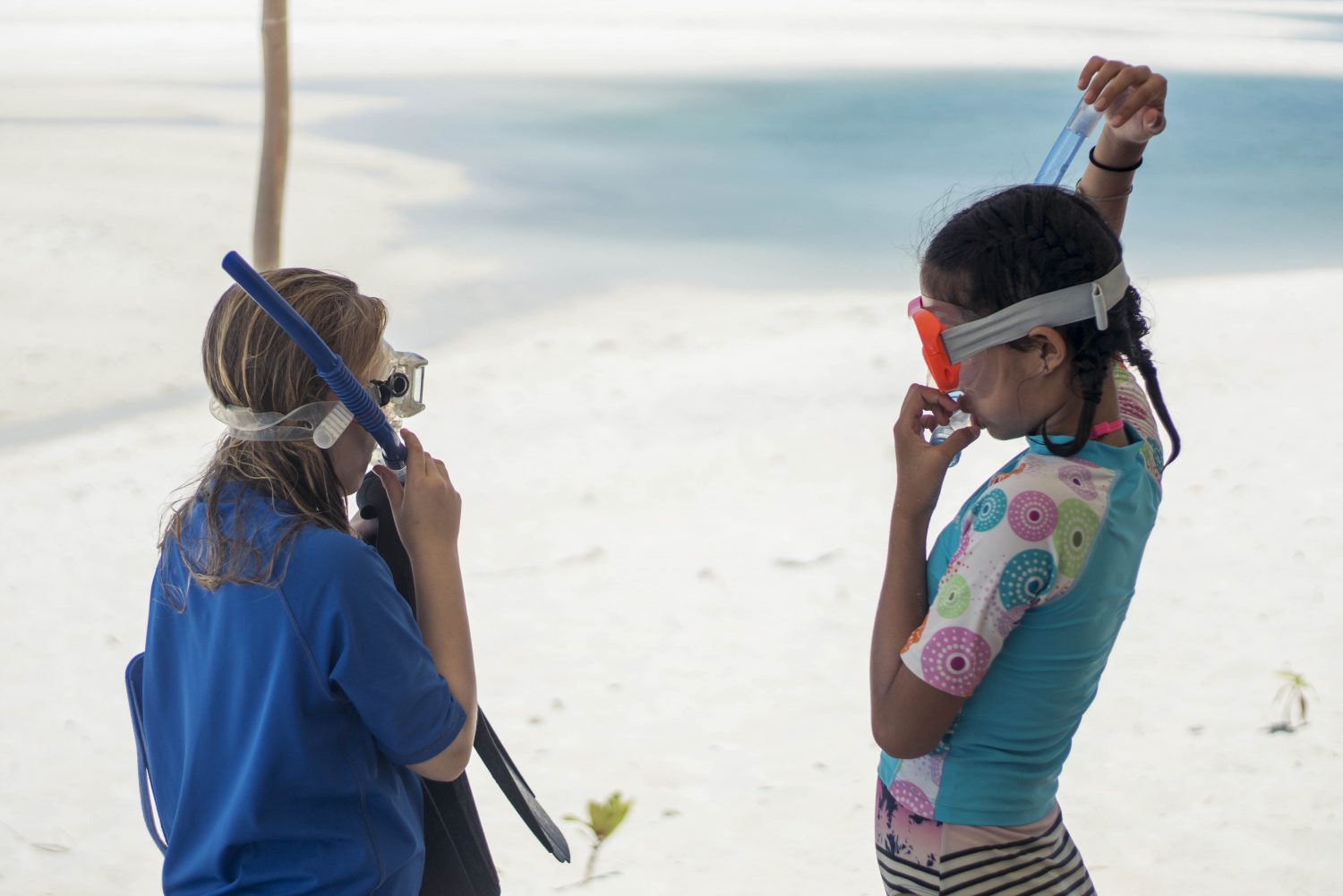 Snorkelling with new found friends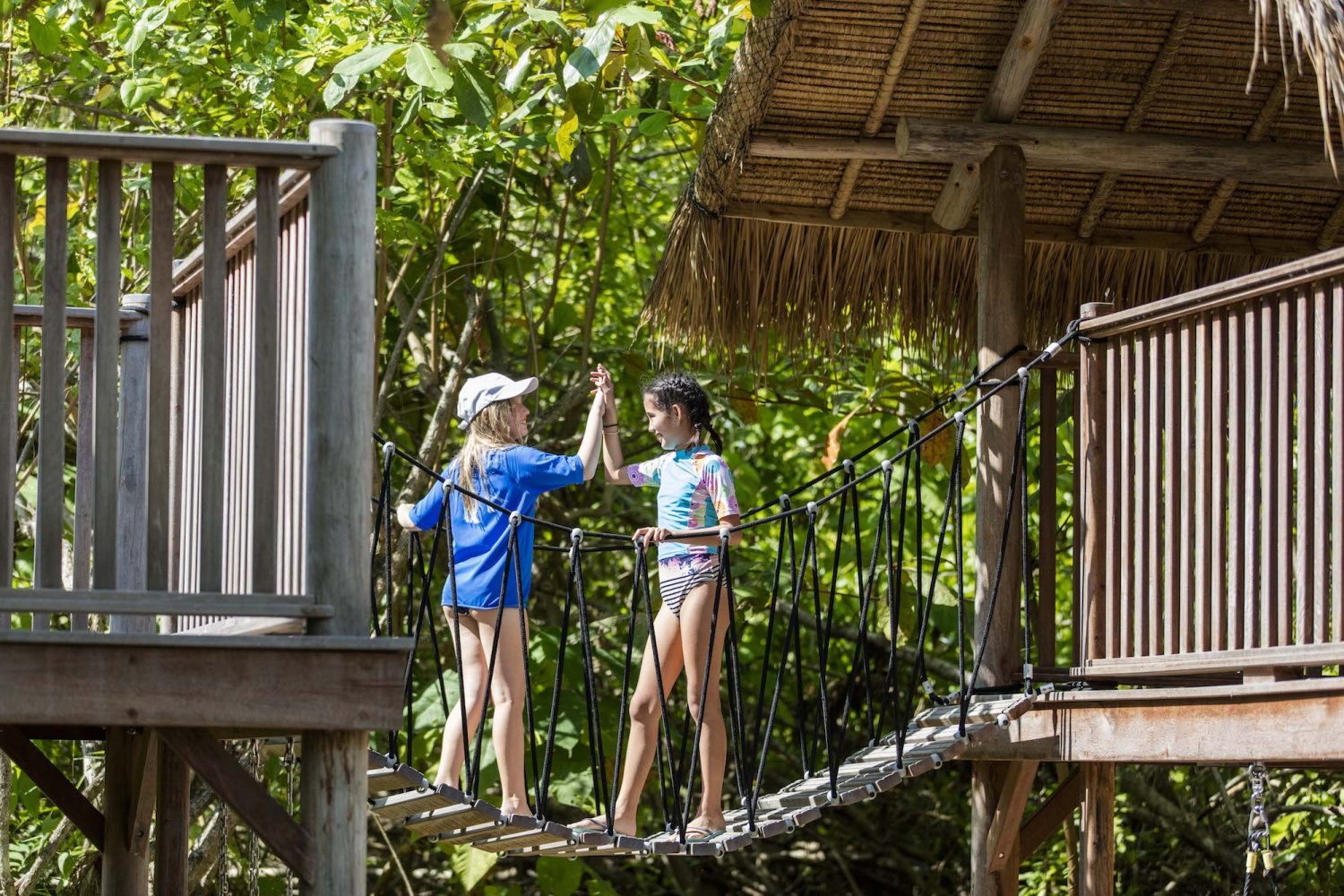 Playing in the kids club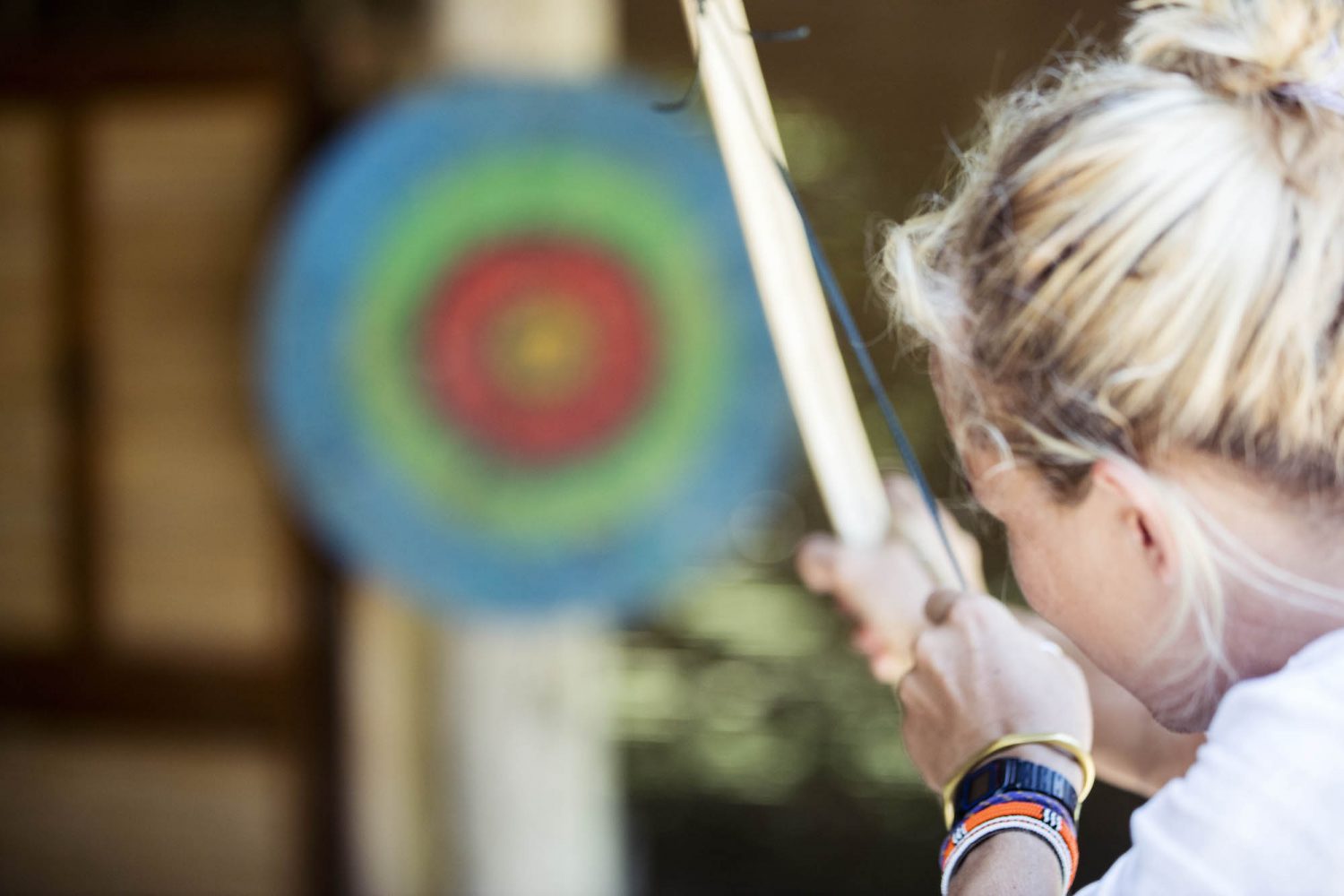 Playing outdoors instead of being in front of a screen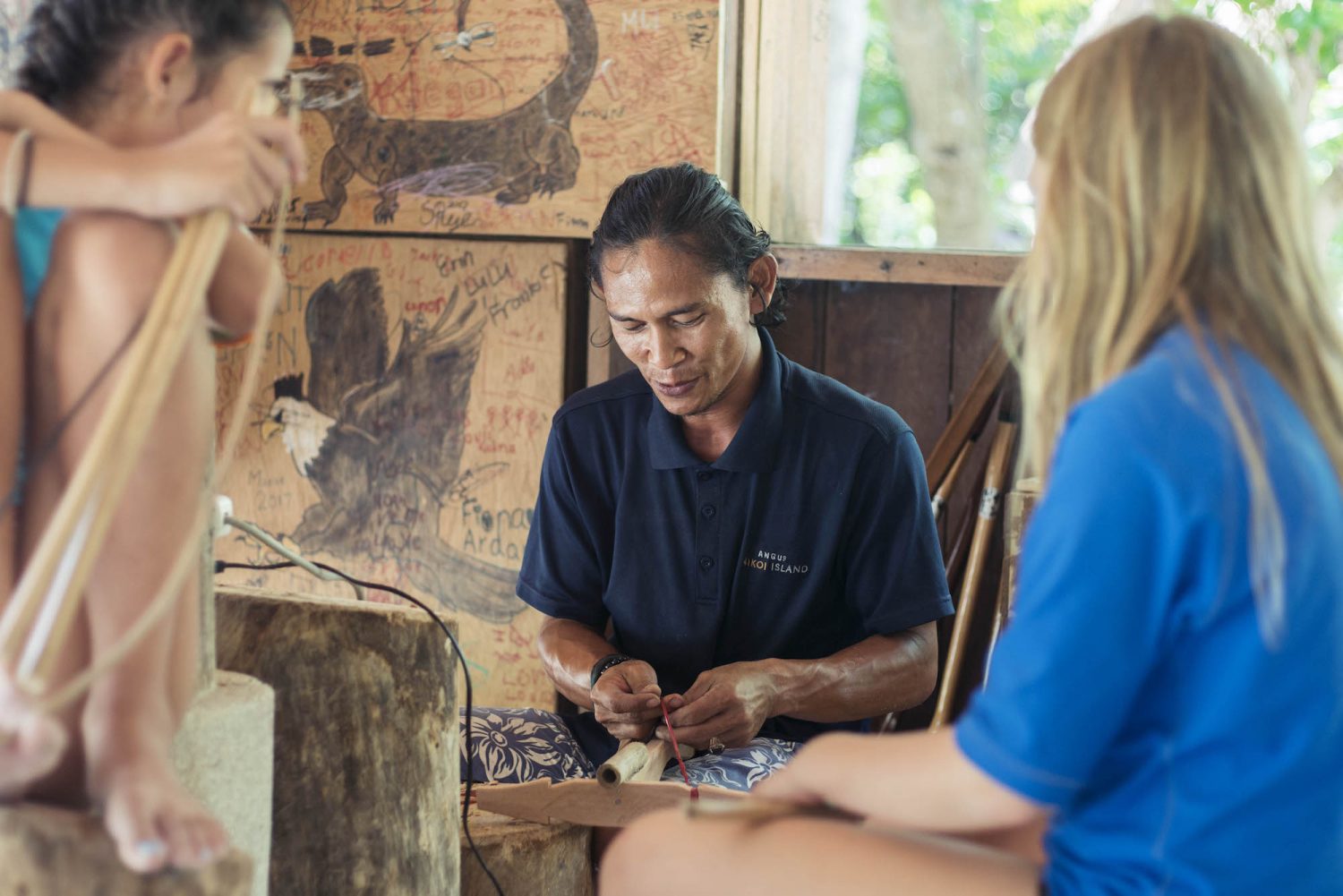 Kids club staff in action
Babysitting
If you would like your children supervised or require a babysitter our staff are able to do this, whereby an hourly charge will apply. Cots with mosquito nets and a fan are available. Please let us know in advance so that these can be set up prior to your arrival. Our kitchen will be happy to sterilize bottles, heat up milk or infant food. We do not stock infant food nor can we buy fresh milk locally (UHT is available) but are happy to refrigerate it if you wish to bring your own. 
Babysitting can be arranged with advance notice. Baby monitors could be used although they would need to have a range of 300m. There is no air conditioning in the beach houses but there are overhead fans and additional fans can be provided.
There is a small selection of beach toys and as the floor of the dining and bar areas is sand there are plenty of shaded areas for toddlers to play in the sand. Please note our swimming pools are unfenced and some railings and balconies are not safe for toddlers.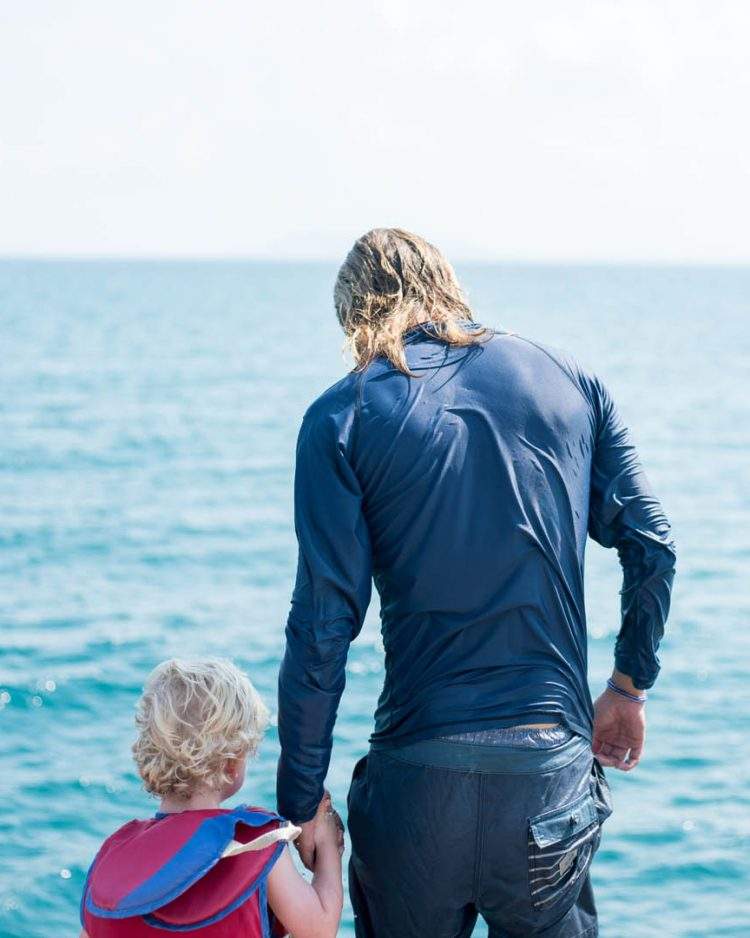 Safety
You and your children's safety are of paramount importance to us. If you follow the advice of our staff and exercise sensible precautions then you are sure to have a safe and enjoyable stay. The attraction of a private island is its isolation and even though we have endeavoured to make Nikoi safe for all our guests you will be visiting a remote part of Indonesia where the nearest hospital is over an hour away and the standard of care is not of western standards.
In the unlikely event of an accident, we have an emergency plan with a variety of options depending on the nature of the accident. Whilst we do not have any trained medical staff on the island there is an extensive first aid kit. The proximity to Singapore means that helicopter evacuation to Singapore is possible and the contact details for this service are kept on the island.